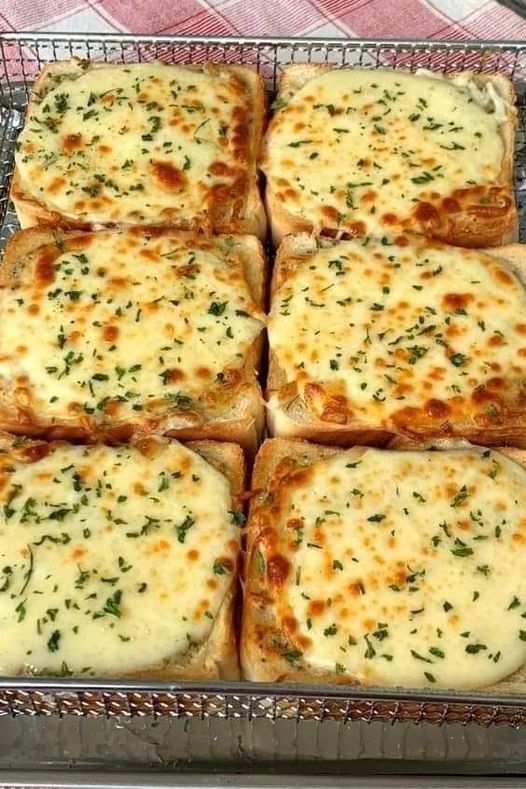 TEXAS TOAST WITH CHEESE
Introduction:
Cheesy Texas Toast is a scrumptious and quick dish that elevates the humble toast into a delightful treat. This original recipe offers a simple and mouthwatering way to enjoy cheesy goodness on toasted bread. Let's dive into how to prepare this delicious Cheesy Texas Toast.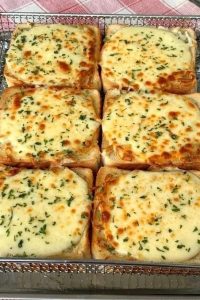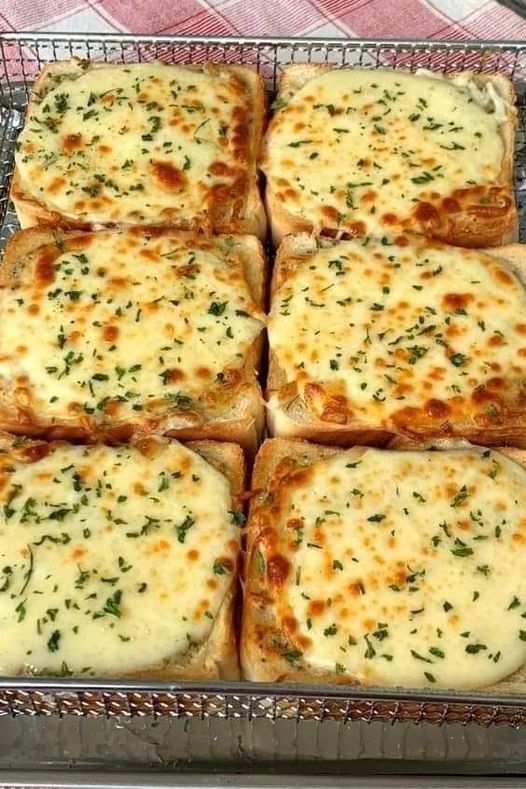 Ingredients:
4 slices of thick-cut Texas toast or any hearty bread
2 cups shredded cheddar cheese or your favorite cheese blend
4 tablespoons unsalted butter, softened
2 cloves garlic, minced (optional for garlic flavor)
1 tablespoon fresh parsley, finely chopped (for garnish)
Salt and black pepper to taste
Instructions:
Preparing the Cheesy Spread:
In a mixing bowl, combine the softened unsalted butter and minced garlic (if using). Mix until the garlic is evenly distributed, providing a subtle garlic flavor.
Season the butter mixture with a pinch of salt and black pepper to your taste.
Creating the Cheesy Texas Toast:
Preheat your oven's broiler.
Place the Texas toast slices on a baking sheet.
Spread a generous layer of the garlic-infused butter mixture on one side of each toast slice.
Sprinkle a generous amount of shredded cheddar cheese on top of the buttered side of the toast.
Place the baking sheet under the broiler and broil until the cheese is bubbly and golden brown, typically for 1-2 minutes. Be sure to keep a close eye on it to prevent burning.
Remove the Cheesy Texas Toast from the oven and sprinkle freshly chopped parsley on top for a burst of color and added flavor.
Serving:
Serve your Cheesy Texas Toast hot and enjoy the delightful combination of garlic, melted cheese, and perfectly toasted bread.
Conclusion:
Cheesy Texas Toast is a delightful way to enjoy the irresistible combination of melted cheese and toasted bread. This original recipe provides a simple and delicious approach to satisfy your cheese cravings. Enjoy your Cheesy Texas Toast as a quick snack or side dish.