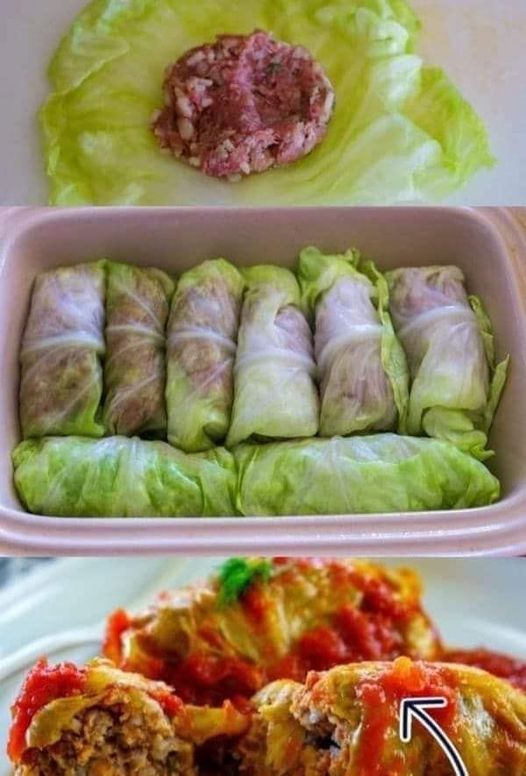 Delicious Stuffed Cabbage Rolls Recipe
Introduction:
Savor the rich and comforting flavors of Stuffed Cabbage Rolls, a classic dish that's a favorite in many cuisines. This recipe features tender cabbage leaves filled with a flavorful mixture of ground meat and rice, all simmered in a hearty tomato sauce. Whether you're seeking a comforting family meal or a dish to impress guests, these cabbage rolls are a delicious choice. Follow this step-by-step recipe to create a satisfying, home-cooked delight.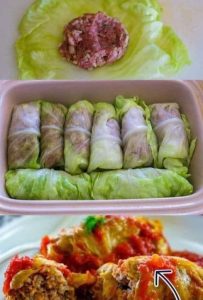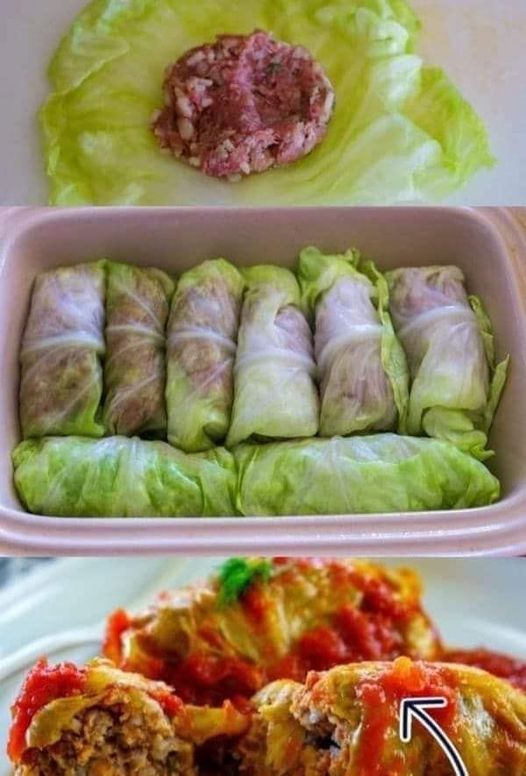 Ingredients:
For the Cabbage Rolls:
1 large head of green cabbage
1 pound ground beef or a mixture of beef and pork
1 cup cooked long-grain rice
1 small onion, finely chopped
2 cloves garlic, minced
1 egg
1/4 cup milk
1/2 teaspoon salt
1/4 teaspoon black pepper
For the Tomato Sauce:
1 can (28 ounces) crushed tomatoes
1 can (14 ounces) tomato sauce
1/4 cup brown sugar
1/4 cup white vinegar
1/2 teaspoon salt
1/4 teaspoon black pepper
Instructions:
Start by preparing the cabbage leaves. Bring a large pot of water to a boil. Carefully remove the core from the cabbage head and immerse it in the boiling water for about 5-7 minutes or until the outer leaves are soft and pliable. Remove the leaves, drain, and set them aside to cool.
In a mixing bowl, combine the ground meat, cooked rice, chopped onion, minced garlic, egg, milk, salt, and black pepper. Mix until all the ingredients are well combined.
To assemble the cabbage rolls, take a cabbage leaf and place a scoop of the meat and rice mixture in the center. Roll it up, tucking in the sides to seal the filling.
Place the stuffed cabbage rolls seam side down in a large, ovenproof casserole dish.
In a separate bowl, prepare the tomato sauce by mixing together the crushed tomatoes, tomato sauce, brown sugar, white vinegar, salt, and black pepper. Stir until the sauce is well combined.
Pour the tomato sauce over the cabbage rolls, ensuring they are evenly covered.
Cover the casserole dish with a lid or aluminum foil.
Bake the cabbage rolls in a preheated oven at 350°F (175°C) for 1.5 to 2 hours or until the cabbage is tender and the meat filling is cooked through.
Serve the Stuffed Cabbage Rolls hot, garnished with additional sauce if desired.
Conclusion: Stuffed Cabbage Rolls are a classic dish that offers a taste of homey comfort. This recipe combines tender cabbage leaves with a flavorful meat and rice filling, all smothered in a rich tomato sauce. Whether you're making it for a special occasion or a comforting family dinner, this dish is sure to satisfy your taste buds. Enjoy the warm and hearty goodness of homemade Stuffed Cabbage Rolls.