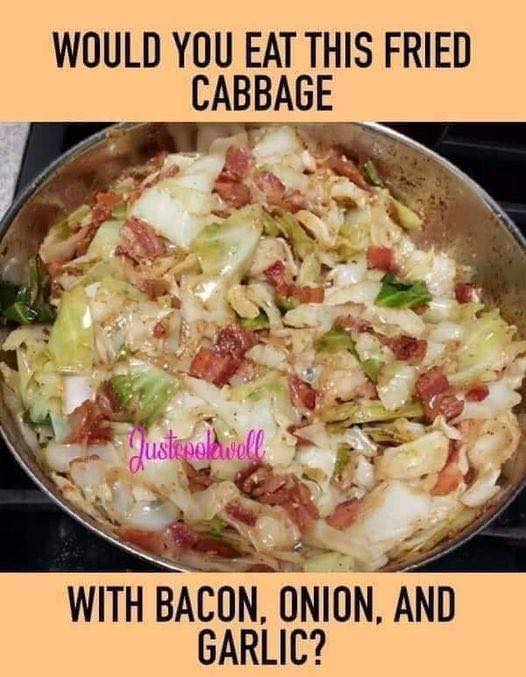 Fried Cabbage with Bacon, Onion, and Garlic 😋😍
Ingredients:
6 slices of bacon
1 large onion, finely diced
2 cloves of garlic, minced
1 large head of cabbage, core removed and sliced
1 tablespoon of salt, or to taste
1 teaspoon of ground black pepper
½ teaspoon of onion powder
½ teaspoon of garlic powder
⅛ teaspoon of paprika
Carrots (optional)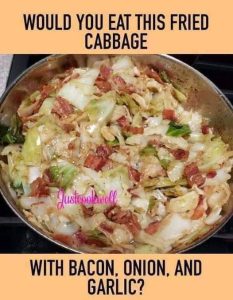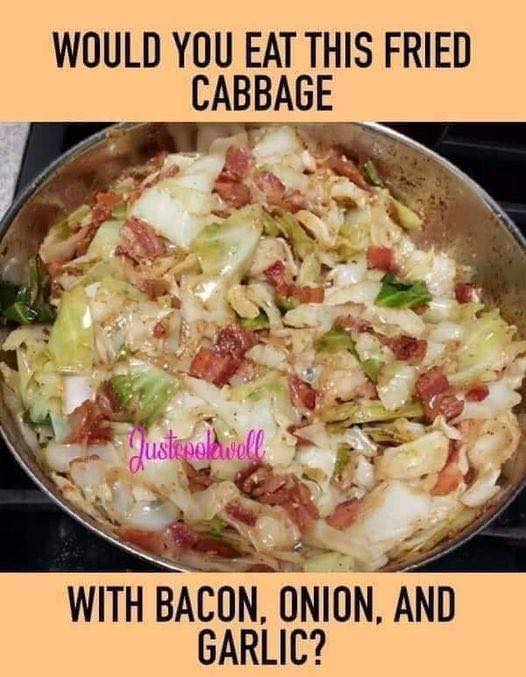 Instructions:
Cook the bacon in a large skillet over medium heat until it's crispy and fully cooked.
Remove the bacon and place it on paper towels to drain. Chop the bacon into small pieces.
Sauté the garlic and onion in the skillet with the bacon fat, stirring often, for about 5 minutes or until they become tender.
Then, add the cabbage immediately and cook for another 10 minutes or until it becomes tender.
Add the chopped bacon on top, use ⅓ cup of water as needed to steam the cabbage, season with salt and pepper to taste, and sprinkle with onion powder, garlic powder, and paprika.
Stir to combine, reduce the heat, and continue to cook for another two minutes or until the liquid evaporates, stirring occasionally.
Taste and adjust seasonings as needed. Serve immediately and enjoy!
Note: Don't forget to add carrots to the dish if you'd like, as it adds an extra layer of flavor.