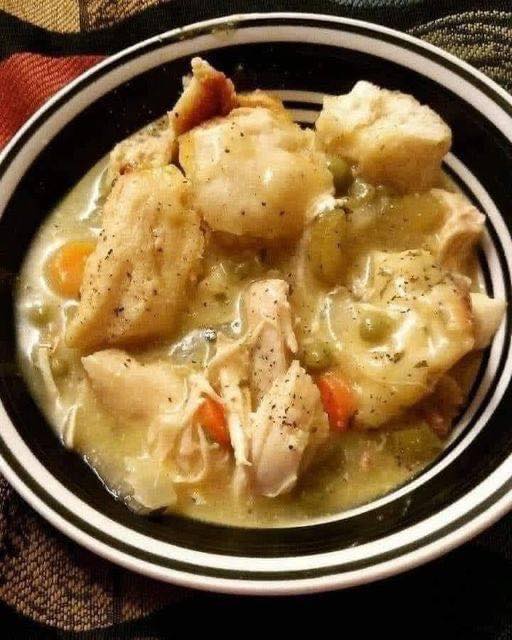 Delicious Crockpot Chicken and Dumplings Recipe – A Must-Try Dish! 😋
Ingredients:
4 boneless, skinless chicken breasts
1 can of chicken broth
2 cans of cream of chicken soup
Sliced carrots
Sliced celery
1/2 can of peas
1/2 onion, chopped
Crumbled bacon
Parsley
Garlic powder
Salt and pepper
1 can of flaky biscuits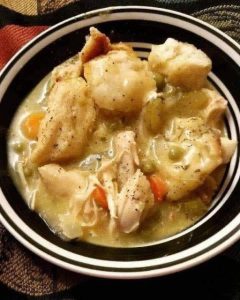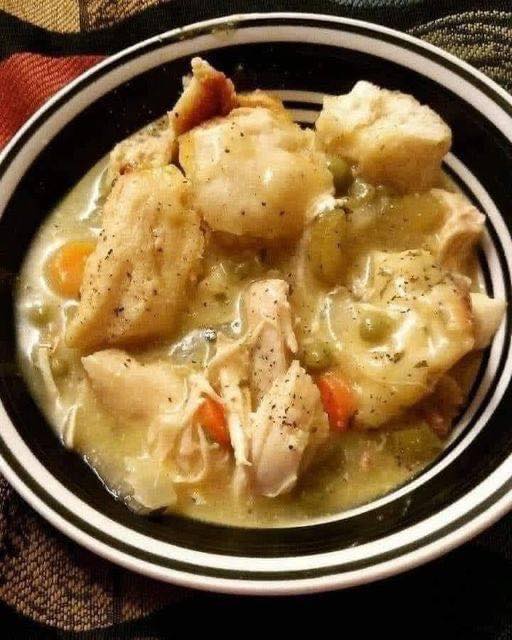 Instructions:
Place the boneless, skinless chicken breasts in the bottom of your crockpot.
Pour the can of chicken broth and both cans of cream of chicken soup over the chicken.
Add your desired amount of sliced carrots, celery, and chopped onion.
Sprinkle garlic powder, salt, pepper, and parsley flakes over the mixture according to your taste preferences.
Cook on the high setting for 3 hours.
After 3 hours, carefully remove the chicken and shred it. Then, add the shredded chicken back into the crockpot along with some crumbled bacon and the peas. Stir everything together.
Break the flaky biscuits into smaller pieces, leaving them uncooked, and place them on top of the mixture. You can break each biscuit into about 3 parts.
Continue cooking for another hour or until the biscuits are fully cooked and have a delightful golden brown color.
Now, your Crockpot Chicken and Dumplings are ready to be enjoyed!
Don't miss out on this mouthwatering dish. It's an easy and flavorful recipe that's perfect for any occasion.