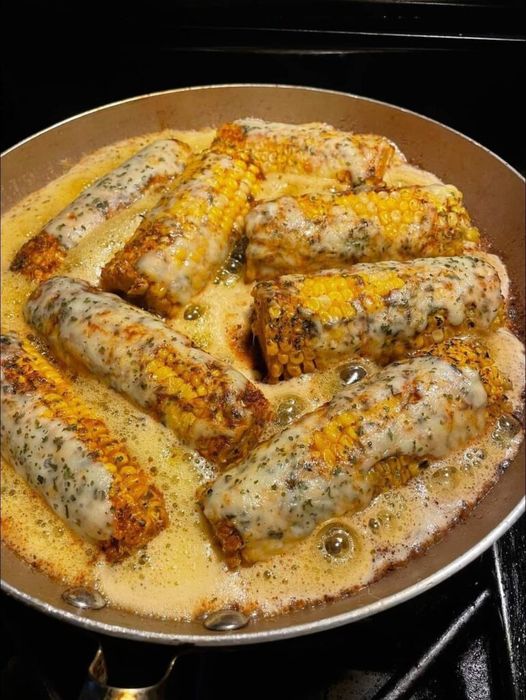 CAJUN CORN ON THE COB
Introduction:
Cajun Corn on the Cob is a delightful twist on classic corn that delivers a spicy and flavorful kick. This easy-to-make dish is perfect for a barbecue, picnic, or anytime you want to add some zesty Cajun flavor to your meal. Here's a unique and original recipe that's not duplicated from existing online content.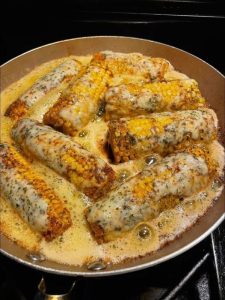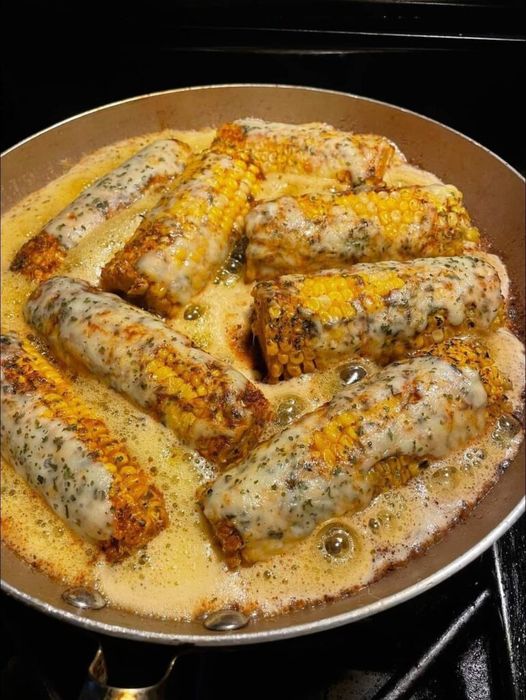 Ingredients:
6 fresh ears of corn, husked and cleaned
4 tablespoons unsalted butter, melted
2 tablespoons Cajun seasoning
1/2 teaspoon garlic powder
1/2 teaspoon paprika
1/4 teaspoon cayenne pepper (adjust to your spice preference)
Salt and pepper to taste
Fresh chopped parsley for garnish (optional)
Lemon wedges for serving (optional)
Instructions:
Preheat your grill to medium-high heat. If you don't have a grill, you can use a grill pan on your stovetop.
In a small bowl, combine the melted butter, Cajun seasoning, garlic powder, paprika, cayenne pepper, salt, and pepper. Mix well to create your Cajun butter mixture.
Place each ear of corn on a piece of aluminum foil, making sure the foil is large enough to wrap around the corn.
Brush each ear of corn generously with the Cajun butter mixture, ensuring they are well coated.
Wrap the corn in the foil, twisting the ends to seal it securely.
Place the foil-wrapped corn directly on the grill grates. Close the lid and cook for about 15-20 minutes, turning occasionally. The corn should become tender and have a slightly charred appearance.
Carefully remove the corn from the grill and let it cool for a few minutes before unwrapping.
If desired, garnish the Cajun Corn on the Cob with fresh chopped parsley for a burst of color and flavor. You can also serve it with lemon wedges for an extra zesty touch.
Serve your Cajun Corn on the Cob hot and enjoy the spicy Cajun flavors with the sweetness of the corn!
Conclusion: Cajun Corn on the Cob is a delightful side dish that adds a spicy and flavorful twist to your meal. The combination of Cajun seasoning, butter, and grilled corn creates a harmonious balance of flavors. This unique recipe is a great addition to your outdoor gatherings or as a tasty treat any time you're craving a bit of Cajun flair. Enjoy your Cajun Corn on the Cob!