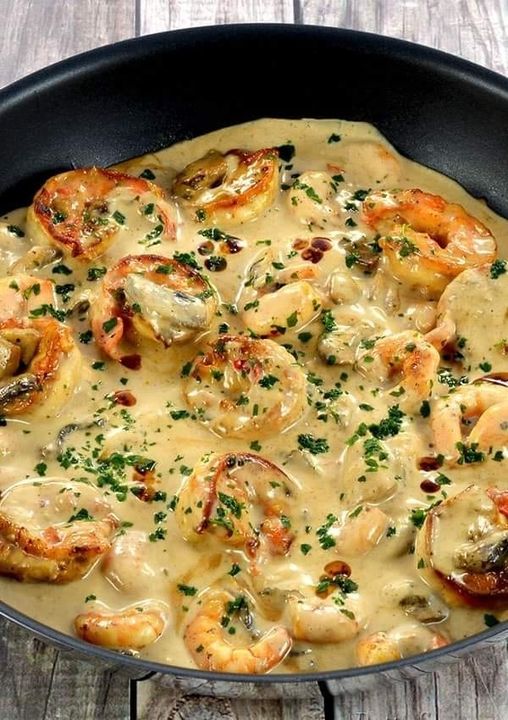 Shrimp with Garlic and Coconut Milk
Introduction:
Shrimp with Garlic and Coconut Milk is a mouthwatering dish that combines the savory flavors of succulent shrimp, aromatic garlic, and rich coconut milk. This original recipe delivers a unique and satisfying culinary experience. Let's explore how to create this delightful dish.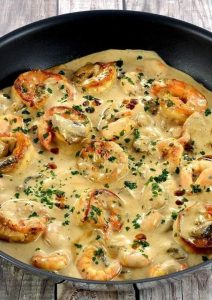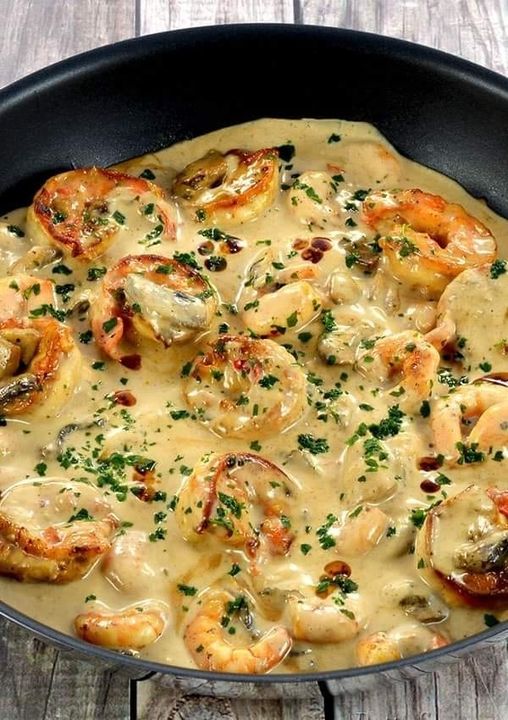 Ingredients:
For the Shrimp:
1 pound large shrimp, peeled and deveined
2 tablespoons olive oil
4 cloves garlic, minced
1/2 teaspoon red pepper flakes (adjust to your spice preference)
Salt and black pepper to taste
2 tablespoons fresh cilantro, chopped (for garnish)
For the Coconut Milk Sauce:
1 can (14 ounces) of coconut milk
1/2 cup chicken or vegetable broth
1 teaspoon ground turmeric
1 teaspoon ground cumin
1 teaspoon ground coriander
1 tablespoon fish sauce
1 tablespoon brown sugar (adjust to your sweetness preference)
1 lime, juiced
Instructions:
Preparing the Shrimp:
In a large skillet, heat 2 tablespoons of olive oil over medium heat.
Add the minced garlic and red pepper flakes to the skillet. Sauté for about 1-2 minutes until the garlic becomes fragrant.
Add the peeled and deveined shrimp to the skillet. Season with salt and black pepper. Cook the shrimp for 2-3 minutes on each side until they turn pink and opaque. Remove the cooked shrimp from the skillet and set them aside.
Creating the Coconut Milk Sauce:
In the same skillet, pour in the can of coconut milk and 1/2 cup of chicken or vegetable broth. Stir well.
Add the ground turmeric, ground cumin, and ground coriander to the coconut milk mixture. Stir until the spices are fully incorporated.
Stir in the fish sauce and brown sugar, adjusting the sweetness to your preference.
Squeeze the juice of one lime into the sauce, stirring to combine all the flavors.
Return the cooked shrimp to the skillet and simmer for an additional 2-3 minutes, allowing the shrimp to absorb the delicious flavors of the sauce.
Serving:
Garnish your Shrimp with Garlic and Coconut Milk with freshly chopped cilantro.
Serve hot over steamed jasmine rice or with crusty bread to soak up the flavorful sauce.
Conclusion:
Shrimp with Garlic and Coconut Milk is a tantalizing fusion of flavors, bringing together the natural sweetness of shrimp, the richness of coconut milk, and the aromatic spices. This unique and original recipe promises a delightful dining experience that you can savor with every bite. Enjoy!