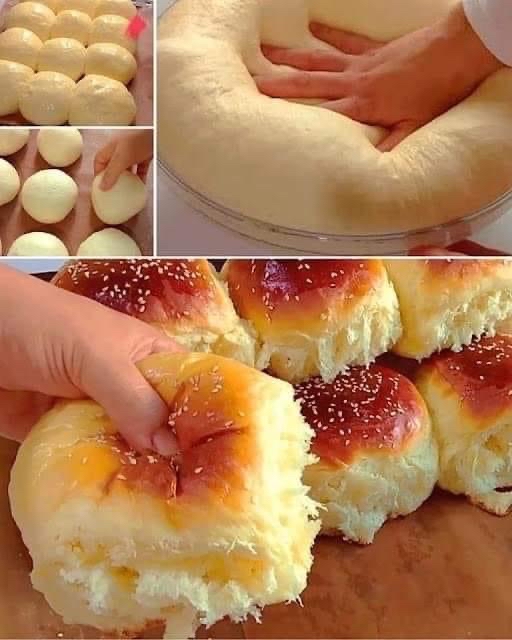 Heavenly Milk Brioche Rolls Recipe
Introduction:
Indulge in the buttery, fluffy, and slightly sweet goodness of Milk Brioche Rolls. These soft and pillowy rolls are the perfect addition to any meal, whether served as a side or enjoyed on their own. Baked to perfection, these rolls are the epitome of comfort food. Follow this step-by-step recipe to create your own batch of these heavenly treats.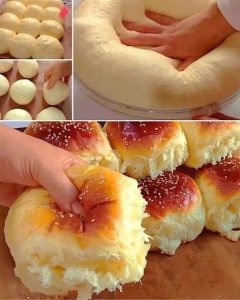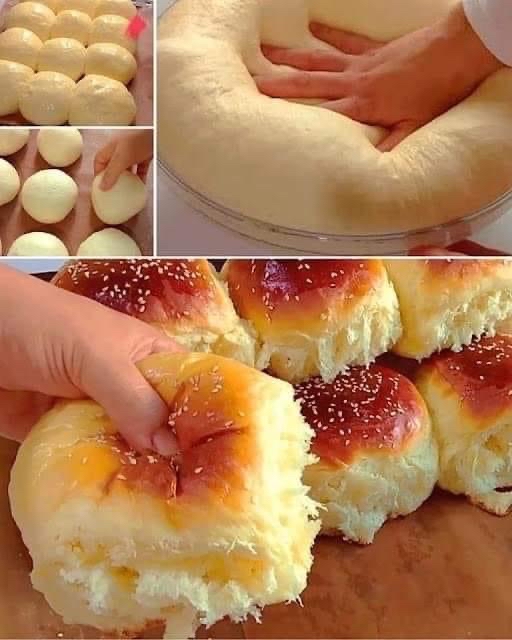 Ingredients:
4 cups all-purpose flour
1/2 cup granulated sugar
2 1/4 teaspoons active dry yeast
1/2 cup warm whole milk
3 large eggs
1/2 cup unsalted butter, softened
1 teaspoon salt
1 egg, beaten (for egg wash)
Sesame seeds or poppy seeds for topping (optional)
Instructions:
In a small bowl, combine the warm milk and 1 teaspoon of sugar. Sprinkle the yeast over the milk and let it sit for about 5-10 minutes, or until it becomes frothy.
In a large mixing bowl, combine the remaining sugar, 3 eggs, and softened butter. Mix until well combined.
Add the frothy yeast mixture to the egg and butter mixture. Stir to combine.
Gradually add the flour and salt to the wet ingredients. Mix until a sticky dough forms.
Turn the dough out onto a lightly floured surface and knead it for about 5-7 minutes, or until it becomes smooth and elastic. You can add a little more flour as needed to prevent sticking.
Place the dough in a greased bowl, cover it with a clean kitchen towel, and let it rise in a warm, draft-free place for 1-2 hours, or until it has doubled in size.
Preheat your oven to 375°F (190°C). Line a baking sheet with parchment paper.
Punch down the risen dough and divide it into 12 equal portions. Shape each portion into a smooth ball and place them on the prepared baking sheet, leaving a little space between each roll.
Beat the remaining egg and brush it over the tops of the rolls. If desired, sprinkle sesame seeds or poppy seeds on top.
Bake the rolls in the preheated oven for 15-20 minutes, or until they are golden brown and sound hollow when tapped on the bottom.
Remove the rolls from the oven and let them cool on a wire rack.
Serve the Milk Brioche Rolls warm or at room temperature. Enjoy their delicious, buttery flavor!
Conclusion: Milk Brioche Rolls are a delightful addition to your meal, whether you serve them with dinner or as a snack. These soft, slightly sweet rolls are sure to impress your family and friends. Follow this recipe to create your own batch of heavenly brioche rolls that will have everyone asking for more.