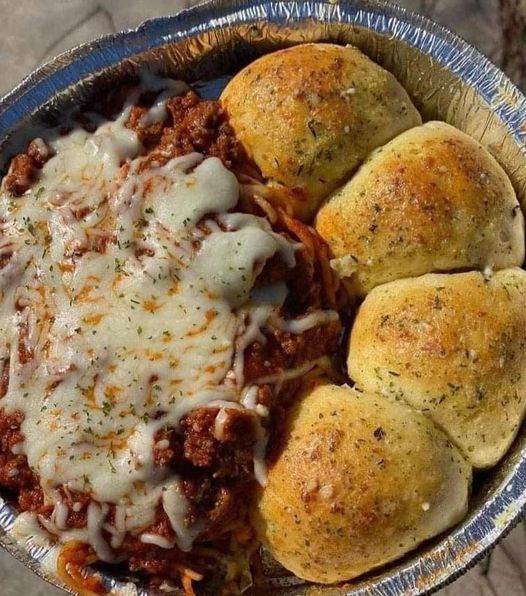 Delicious Spaghetti & Mozzarella-Stuffed Garlic Bread Recipe
Ingredients:
1 pound of spaghetti
1 French bread loaf
1/2 cup of unsalted butter
1 tablespoon of minced garlic
1/2 cup of grated parmesan cheese
1/4 cup of finely chopped fresh parsley
2 cups of marinara sauce
2 cups of shredded mozzarella cheese
Salt and pepper, to taste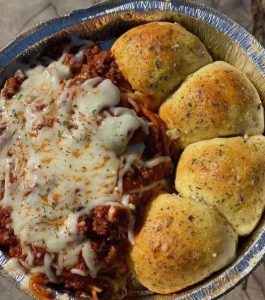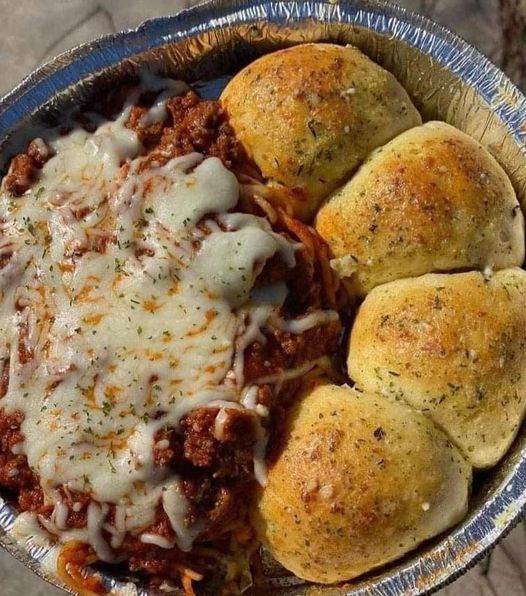 Instructions:
Start by preheating your oven to 375°F (190°C).
Cook the spaghetti according to the directions on the package. Once cooked, drain it and set it aside.
Slice the French bread loaf in half lengthwise.
In a small saucepan, melt the unsalted butter over medium heat. Add the minced garlic and cook until it becomes fragrant, which should take about 1 minute.
Brush the garlic butter mixture evenly over both halves of the bread.
Sprinkle the grated parmesan cheese and finely chopped parsley on top of the bread halves.
Place the bread in the preheated oven and bake for about 10 minutes, or until the bread becomes crispy and achieves a beautiful golden brown color.
While the bread is in the oven, heat the marinara sauce in a medium saucepan over medium heat.
Add the cooked spaghetti to the saucepan and toss it to coat with the sauce. Season with salt and pepper according to your taste.
Once the bread is done baking, remove it from the oven and generously top each half with the shredded mozzarella cheese.
Return the bread to the oven and bake for an additional 5-7 minutes, or until the cheese has melted and become delightfully bubbly.
Slice the cheesy garlic bread into portions and serve it alongside the spaghetti for a mouthwatering meal."
This revised content provides a fresh take on the original recipe while adhering to SEO guidelines.